Slow Sand Filter drawing
The drawing below is of the most recent version of filter 1 (as of September 11, 2013).
The diagram below is the recirculation system currently in use with filter 1.
We are using a standard hose bib faucet to control recirculation rate.
The recirculation flow is a very slow drip - about 10 liters per 24 hour period
A 60 watt 12 volt solar panel running at half-current (2.5 amps)
for 7 hours will supply 17.5 amp-hours in a day
This is Way
more than enough to power
the motor during the summer months when there is little or no rainfall. A storage battery of the type used in a small backup power supply, is enough storage to run the motor in this situation.
In Washington state and other northern latitudes, there are 12 hours of sunlight in a day during the summer months - and yes, solar panels do work on a cloudy day.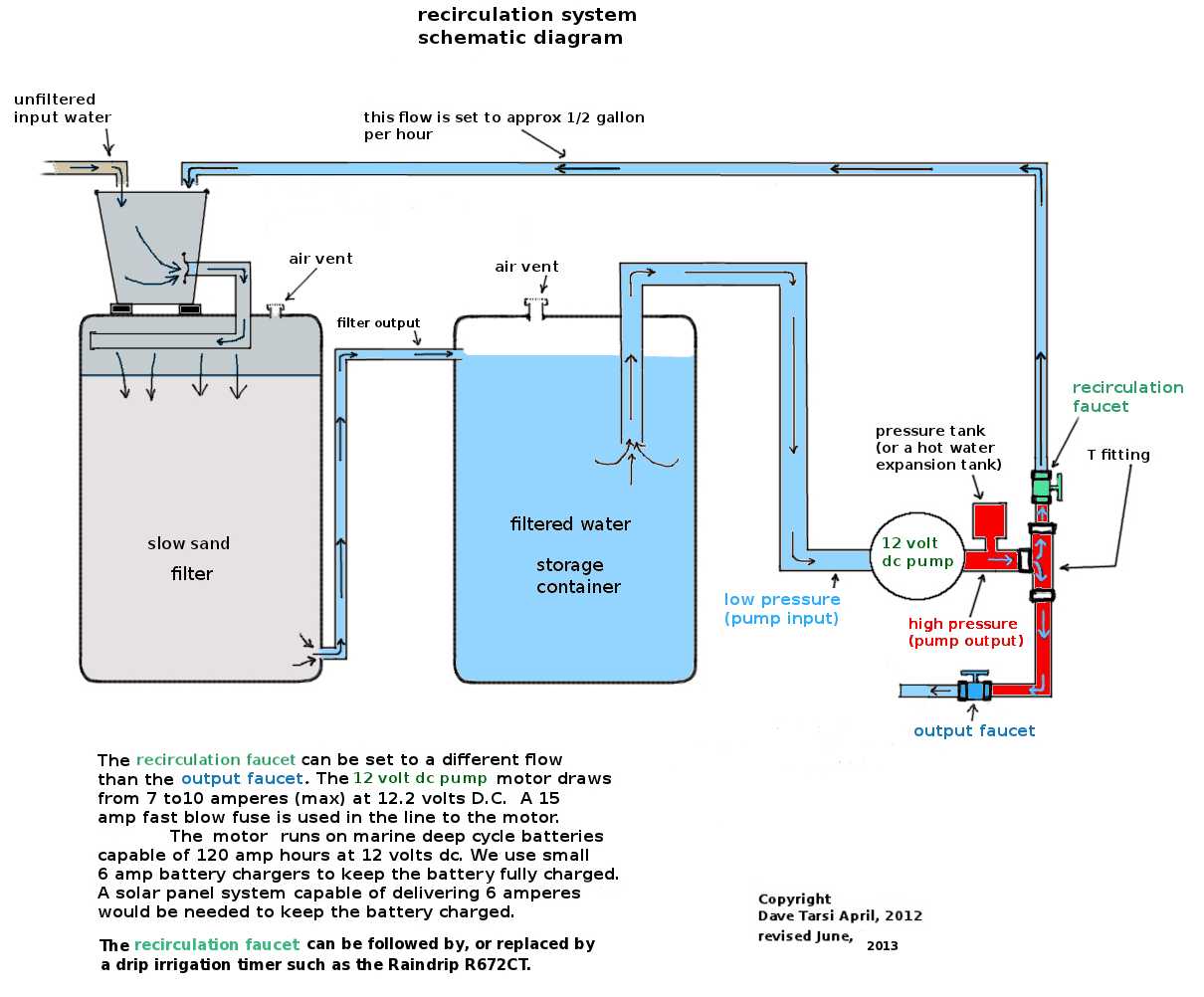 ---